Insight and control of your Environmental data and agenda
COzPro empowers you to understand your current carbon footprint and future carbon liabilities and set carbon reduction targets. With continuous dynamic data, you can set your carbon goals accurately and monitor and report against them.
Designed and built in partnership with a specialist sustainable IT and biotech company, KA2's expertise as a ServiceNow Partner has enabled the development of a class-leading capability that plugs into the platform. The data has been collected from a wide range of sources and collated, tested and refined over many years.
This proprietary CO2 data modelling is unique to the COzPro App and is unavailable anywhere else.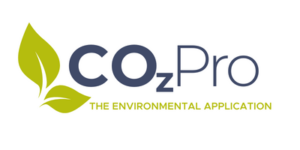 Whether you are required by law or industry regulations to measure CO2e emissions, or you wish to contribute proactively to your Corporate and Social Responsibility (CSR) and Environmental Social and Governance (ESG) initiatives, you will need to have the best, most accurate and up-to-date data on the carbon impact of your IT.
COzPro enables you to measure the carbon impact of your current IT hardware estate, inform your future procurement decisions, contribute to retention policies and assure the best outcomes for your unwanted hardware assets.
In short, if you're measuring it, you're managing it. Therefore, the better you measure it the better the management outcomes – whether from a regulatory, financial, taxation or sustainability perspective.