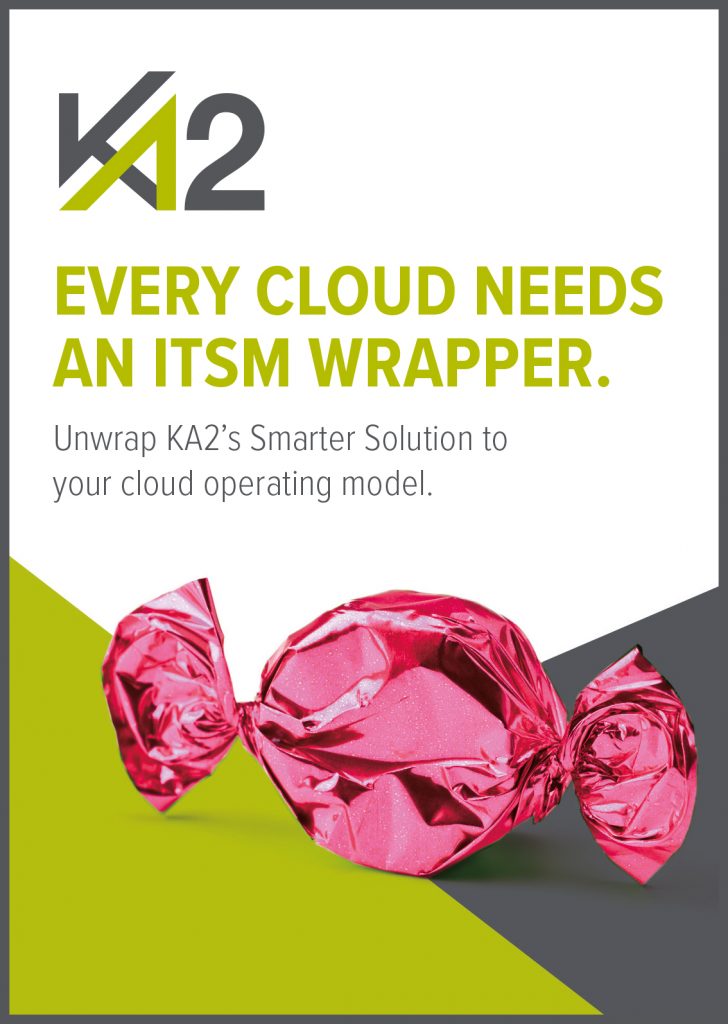 The rapidly changing technology landscape presents every business with an increasing challenge on how to govern and control the enterprise, particularly in highly regulated environments.
Based on years of building and running technology solutions across a wide range of businesses and organisations, KA2 has developed a structured, prescriptive and integrated approach to modernising Service Delivery.
KA2's approach to ITSM is that it can't be a siloed capability within any organisation. To be effective, ITSM needs to be implemented in an overarching way to operate a modern IT function, but it also needs to be integrated across all of IT and in many cases the wider organisation. Only those that take this approach with ITSM will realise the benefits, and value, that a modern ITSM function will deliver.
Automation centric approach
Working in close partnership with our customers, the KA2 ITSM capability leverages our unique Smart Framework methodology to ensure all aspects of an ITSM change programme are delivered as a cohesive part of any wider strategic change initiative.

Our automation centric solutions ensure the target operating model not only supports evolving business goals but drives efficiency and consistently lowers ongoing total cost of ownership.
A highly refined offering
The KA2 designed ITSM wrapper to govern and run your enterprise technology estate, whether on-premise or in the cloud, ensures your post-change organisation can operate fully in an agile, lean and secure fashion.
Our templated approach is based on the following key steps: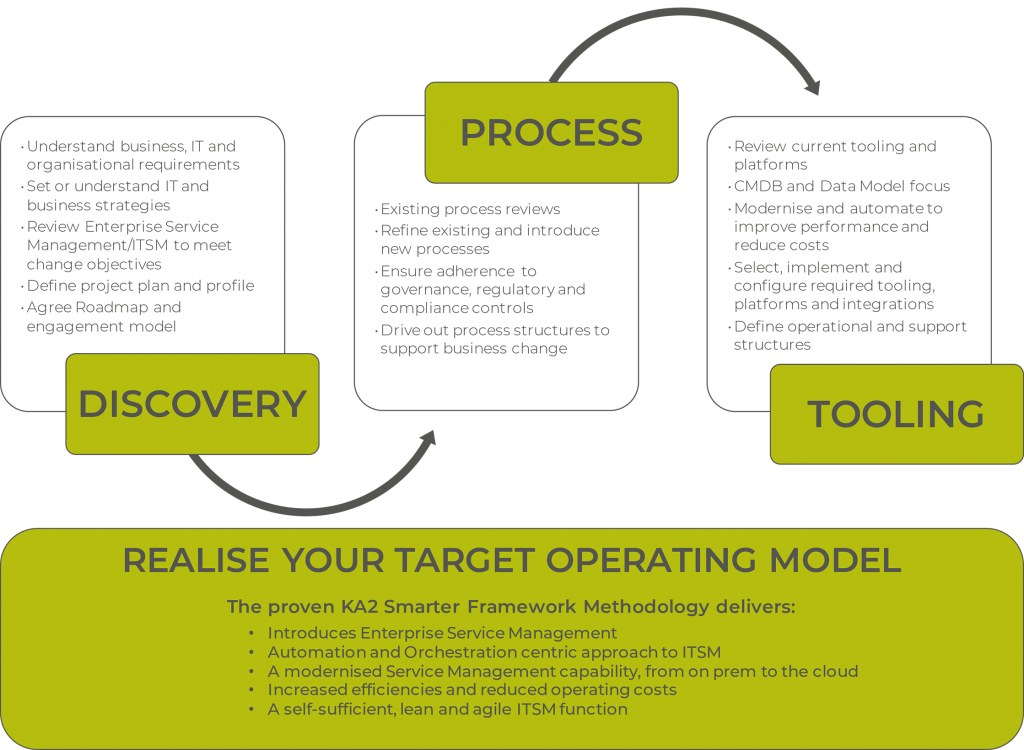 Want to know more about how KA2 can wrap your ITSM capability?
Don't wait, contact us now…
Lewis Martin, Head of ITSM and ServiceNow: +44 (0)1622 621969 or e-mail ITSM@ka2.io
Related download material:
Smarter ServiceNow Brochure
Smarter service management, automation and orchestration delivered to a top tier investment bank
International Investment Company worked with KA2 to implement ServiceNow