THE KA2 SMARTER FORUM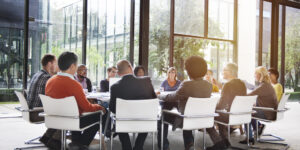 The KA2 Smarter Forum will be returning in early 2023. 
Whilst we do not have a fixed date for the next forum, you can register your interest to attend by completing this form.
Once we secure a venue and date, we will follow up with the necessary information including, key topics for discussion, the details of our guest speakers and how to secure a seat at the table.
ABOUT THE KA2 SMARTER FORUMS 
The Forum's purpose is to provide a platform that enables a group of like-minded practitioners to openly share business-related issues and explore new thinking in a non-sales 'Chatham House rules' environment.  In addition, these highly collaborative get-togethers enable participants to produce practical answers to real-world user challenges and create high-value solutions that are the foundation for continuing business success.  
FOCUSED AND RELEVANT 
With the last sessions focused on high-priority topics, such as ESG and how Service Management and tooling can support your Sustainability initiatives with seamless integration into your existing processes, we will continue to deliver an agenda driven by the Forum Members.  
To extract maximum value from these sessions, the number of attendees is limited, and the published agendas only contain a small number of topics.  Previous attendees have demonstrated a keen willingness to contribute to the lively and open discussions.  
The Forum has already engendered some excellent business collaborations and knowledge sharing, and we look forward to encouraging these positive attributes going forward.   
Please feel free to contact me directly if you have any questions or would like to propose specific agenda items for this or future events. Let's tackle these important business issues together by driving outcome-based discussion activity. I am excited to hear from you.  

Lewis Martin, Head of Enterprise Service Management – KA2
The Smarter Forums are sponsored by KA2.