THE FINAL KA2 SMARTER FORUM OF 2022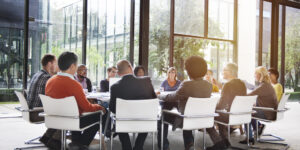 The next in the series of the KA2 Smarter Forums and the last of 2022 will be taking place on 6th October.
And we are delighted to announce that the Forum will be hosted by Metro Bank and will take place in their offices in Holborn, London.   
Once again, Lewis Martin, KA2 Head of Enterprise Service Management, will open the event and joining Lewis as our guest speaker will be Amanda Hepple, Head of IT Service Management at Metro Bank.
The discussion will focus on two important interrelated topics:    
IT ASSET MANAGEMENT
The journey of an asset in any organisation, from point of entry to exit, is key to supporting a wide range of services. Understanding technology asset management is just part of the story—the first step to taking on greater projects like IT automation and efficiency or digital transformation.
We will discuss how important it is to get the journey right from start to finish, how it is essential to capture the right data and metrics to improve monitoring and reporting, and most importantly, how to ensure that organisations get the best from any investment they make into ITAM.
TRANSITIONAL CHANGE PROGRAMMES  
When organisations make significant changes, whether that's from an organisational structure to the implementation of new tool sets, getting it right for those people involved is fundamental to the success of a change programme.
Our discussion will focus on the people element of any major change, including how they are impacted and what to do to ensure change and adoption are a success.
Where:  Metro Bank, 1 Southampton Row, London WC1B 5HA
When:     THURSDAY 6th October 2022:  14:00 – 17:00  
Agenda –
14:00  Arrival and Networking
14:30  Welcome Introduction
14:45  Open Discussion: IT Asset Management
15:45  Open Discussion: Transitional Change Programme
16:45  Closing Summary
17:00  Smarter Forum drinks and networking. 
Other: Strictly by invitation only 
ABOUT THE KA2 SMARTER FORUMS 
 The Forum's purpose is to provide a platform that enables a group of like-minded practitioners to openly share business-related issues and explore new thinking in a non-sales 'Chatham House rules' environment.  In addition, these highly collaborative get-togethers enable participants to produce practical answers to real-world user challenges and create high-value solutions that are the foundation for continuing business success.  
FOCUSED AND RELEVANT 
With the last sessions focused on high-priority topics, such as ESG and how Service Management and tooling can support your Sustainability initiatives with seamless integration into your existing processes, we will continue to deliver an agenda driven by the Forum Members.  
To extract maximum value from these sessions, the number of attendees is limited, and the published agendas only contain a small number of topics.  Previous attendees have demonstrated a keen willingness to contribute to the lively and open discussions.  
The Forum has already engendered some excellent business collaborations and knowledge sharing, and we look forward to encouraging these positive attributes going forward.   
Please feel free to contact me directly if you have any questions or would like to propose specific agenda items for this or future events. Let's tackle these important business issues together by driving outcome-based discussion activity. I am excited to hear from you.  

Lewis Martin, Head of Enterprise Service Management – KA2
The Smarter Forums are sponsored by KA2.