Dust off that evening wear because the countdown is on for the 23rd Annual FStech Awards!
KA2 is excited to announce that once again, we are a leading sponsor at the Annual FStech Awards.
This prestigious event returns for the 23rd year to celebrate excellence and innovation within the UK and EMEA financial services. It has become one of the biggest nights for the top players in the FinTech industry and will take place on the 16th of March 2023 at the London Marriott Hotel in Grosvenor Square.
As experts in designing and delivering integrated Cyber Security, Service Management, and Digital Workspace solutions to highly regulated organisations, we're proud to be part of such a prestigious event.
There are a total of 30 awards up for grabs and we look forward to seeing which innovative ideas take top honours this year.
The shortlist has been announced and reservations are open, so we do hope you'll consider joining us on 16th March at London Marriott Hotel in Grosvenor Square.
To view the full list of categories and nominees and to book your table, please visit www.fstech.co.uk/awards.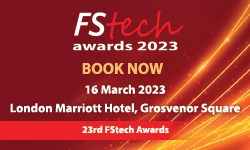 Event Details:
What: The 23rd Annual FStech Awards 2023
When: 16th March 2023
Where: London Marriott Hotel, Grosvenor Square
We hope to see you there!
You can follow the evening's highlights at @FStechAwards and #FStechAwards.
We will also be sharing our updates from the event at @KA2Talk, so be sure to follow us and catch the latest from the event!