– Extends footprint into public sector
London, Thursday 16th August 2018 – KA2 has been accepted to the UK Government's Crown Commercial Service (CCS) procurement framework G-Cloud 10. KA2 is listed to provide cloud support via the Digital Marketplace.
KA2 brings deep expertise, from strategy through to architecture and delivery, to enable enterprises to adopt cloud services through best-practice guidance. KA2 is extending their footprint from traditionally supporting the financial services and insurance industry to offer cloud support to the public sector.
The Crown Commercial Service (CCS) G-Cloud framework is part of the UK government's Information and Communication Technology (ICT) strategy to help the digital transformation of public services. The framework provides a marketplace to source and purchase cloud-based technologies, services and consultancy more efficiently than traditional procurement methods.
Chriss Andrews, CEO at KA2 comments, "We are delighted to be listed in the Digital Marketplace as we see huge potential within the public sector. Our team has extensive hands-on experience of driving innovation through focussed cloud adoption strategies gained through working with high profile tier one financial institutions. The public sector opens a new world of opportunities for the team and whilst the organisations are very different from those we are used to serving, their needs are the same. Cloud migration is highly sensitive, and we firmly believe that no organisation should undertake this task without the added security of working with a team of experts who have been there and done it and can easily identify possible pitfalls. No firm can afford to get this wrong – nor can they avoid embarking on the digital journey."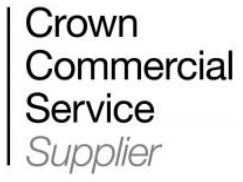 About KA2
KA2 is an expert technology transformation consultancy specialising in the financial services, insurance and public sectors. The company was founded in 2011 and provides services across the entire technology change spectrum including cloud computing; modern workplace, business process engineering, enterprise architecture, network and security systems, service management and voice and unified communications capabilities. The team includes highly skilled and experienced programme leaders and technical architects who have all delivered successful technology transformation projects for many leading financial institutions and insurance firms. The company is led by serial entrepreneur Chriss Andrews.