By Chriss Andrews – chriss.andrews@ka2.io
It's a strange time for businesses across the UK. Coronavirus (COVID-19) has forced many around the world to rethink our daily lives from work and school to entertainment. In response to social distancing advice from world health organisations, social events are being cancelled, employees are being sent home and people are finding new ways to cope.
Last week, KA2 was scheduled to attend the 2020 FStech Awards. However, due to Coronavirus concerns, the awards were transitioned from a physical event to a digital one and winners were announced via live broadcast and Twitter. Though unfortunately we weren't able to celebrate together in person, the innovation displayed by the nominees and winners highlights an ever-growing need for change and disruption in the financial tech space. COVID-19 may be moving social lives online, but the fintech world has also been moving banking online and finding new ways to serve customers no matter when, where and how people and businesses want to connect. In a challenging time for all British business, the awards offer rich and inspiring examples of fintech companies using technology and innovation to keep on keeping on.
One award category that stands out is the Customer Experience award, which I was due to present. I was disappointed I couldn't present the award in person, but I still want to celebrate it. It's an interesting category because it's comprised mostly of start-ups, showing the larger need, and trend, for innovation and disruption in this space. Oftentimes, larger banks face siloed thinking and slower implementation, and this award serves as a bit of a wakeup call that customer experience is indeed incredibly important and there's reason to invest in innovation.
The Customer Experience award had an impressive shortlist, however, only one could take home the award. The honor went to ANNA Money (Absolutely No Nonsense Admin, or ANNA). ANNA is not a bank per say, but a business account and tax app for small businesses. It offers customers a current account, business debit card and even assistance with "chasing" business invoices. ANNA also offers invoicing, expense tracking and help sorting company taxes.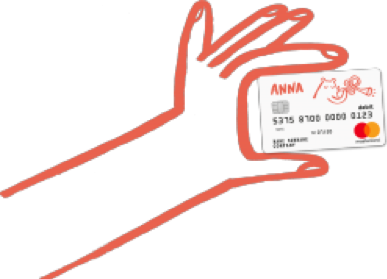 One of Anna's biggest selling points – and of challenger banks in general – is its customer support. While traditional banks are known for slow, unresponsive service, a new set of providers puts customers at the forefront. The ANNA Money customer support team is based here in the UK in Cardiff, and is available 24/7 within the ANNA app, "even Christmas day". Small business owners can probably relate to such a need. While ANNA Money does offer a telephone support service, it's only available to those who have had their debit card lost or stolen. Rather, almost all of their support is provided via online channels, enabling customers to access support whenever they need. The average response time is as few as 10 minutes, and as soon as a live agent is ready, customers are notified via their mobile, meaning they can jump right into the conversation. The company is even planning to expand their support through other online channels such as Slack, Skype and Google Assistance in the near future.
But don't just take it from ANNA, or from us. Money Check, a fast-growing online publication, writes: "The key point here is that traditional high street banks are well-known for their shoddy customer support. The largest banks have millions of customers to deal with, meaning that the all-round customer service that you receive is at times sub-par. This is where ANNA Money is different."
Not surprisingly, the driving force behind this incredible service is technology. Not only has ANNA Money successfully applied Service Management principles to provide personalised and streamlined service, but it's also struck the right balance between technology transformation and business outcomes. It's clear that ANNA Money's commitment to the latest technology aligns with its strategic objectives to better serve its customers and create an amazing customer experience.
At KA2, we understand the importance of delivering a great customer experience. Delivering best in class customer experience is something I strive for personally and professionally, in how we serve our own clients and team and in those companies we choose to tout and partner with. It's in our ethos, and you should expect nothing less from our KA2 team, every step of the way. In today's world, customer experience also means delivering great service for internal business users through innovative and secure ITSM solutions and Modern Workplace tools.
We can help you design and deliver a greater UX for your customers, to elevate you to the ANNA Money of your industry. As we all look forward to recovering from COVID-19 and returning to normalcy, the workplace of the future is sure to be forever transformed. Which makes now an ideal time to set goals, establish frameworks, and implement the tools and technology for better business outcomes in the months and years ahead.
If you're interested in learning more, please feel free to reach out to me at chriss.andrews@ka2.io.